We want you to hit with your size at the first time and that's why we leave you the measurement chart of our products, so that you can compare with another garment that you have in your house and thus have no doubt.
Likewise in each of the articles that you can buy on our website if we have photos with models we will indicate their height, weight, as well as the size that it is wearing so that you get a better idea.
However we do not want to stop until the product arrives at your house, you try it in front of the mirror and you are 100% satisfied with your purchase, so if after trying it does not convince you and you need another size we could obtain more info in the section Changes and Returns.
T-Shirts

*The Makalu model features the long back garment 3cm longer than the front.
Sweatshirts

Polo Shirts

Cardigan Jacket

Kids T-Shirts

Kids Sweatshirts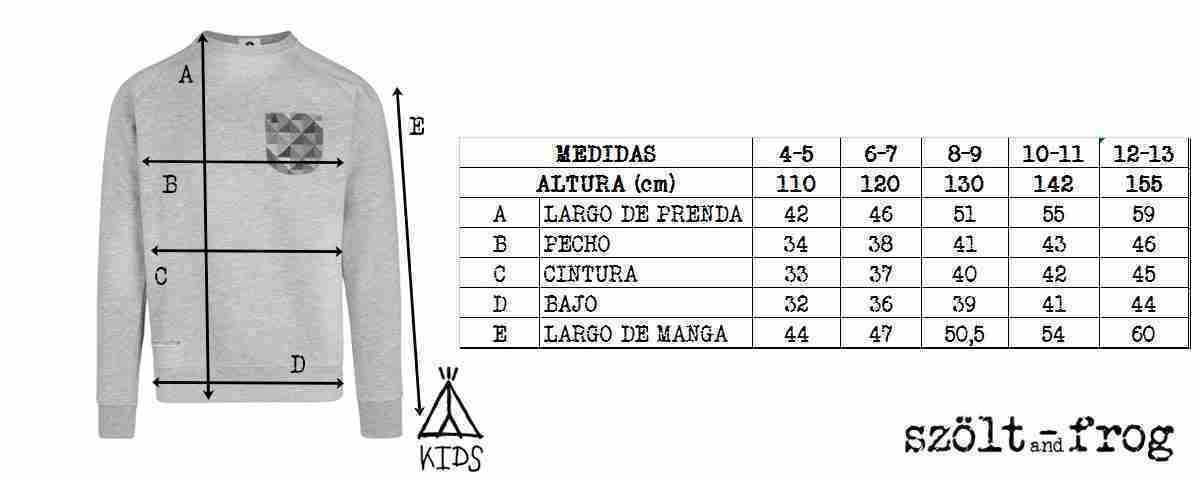 The measurements in these tables are approximate and may differ 1-2 cm with the final measurements of the garment.